It's winding down and I can take a breath. Unlike the past few years, I feel like I've charted out some kind of evolution through what I've collected. I feel as though there has been more progress than paralysis. I've gotten better and bolder. I've grown more confident in my words, to the point of where I could allow myself to submit them to magazines for the first time. I learned about the process of waiting and the subsequent sting of rejection, but I didn't let that deter me. I kept at it until I found good homes. I've published short fiction, reviews, essays, and poetry – both online and in print. Some bookstores in Austin have a poem of mine on the bookshelves. And I still have more writing forthcoming in other places after the new year rolls around.
I addressed my issues with crippling anxiety and sadness, which is hard if you've become so used to a cycle. The help I received loosened the tightness in my chest and gave me the space I needed for myself.  There was less static and it allowed me to ease into my own skin, slowly. I didn't know things could move forward. I reached out and made new friends. I talked to more writers and people who were interested in what I was doing. I found myself stepping outside and not being as afraid to see what might happen.
Usually my New Year's resolution is to simply not have any resolutions (in fact, you can read about last year's retrospective here, in which I bring this exact thing up) because they are usually silly or unrealistic, but I'm going to break that tradition for this upcoming year. Instead, I'm going to try to think of it as just another one of those short-term lists in order to keep my head together. It is not so hard and not so unreasonable.
Goals:
Read more books than I read in 2012
Publish more writing than I published in 2012
Try out internet book trading via something like Paperbackswap, which seems fun
Start a new online literary magazine, inspired by places like >kill author and PANK
Become a Goodreads author and/or librarian
Maybe get a very small tattoo, if I can finally decide on something
Move more, before my muscles completely atrophy
Update this blog with a snazzy new theme
Find a better near-future amidst the economic uncertainty of the far-future
And now, this year's collection.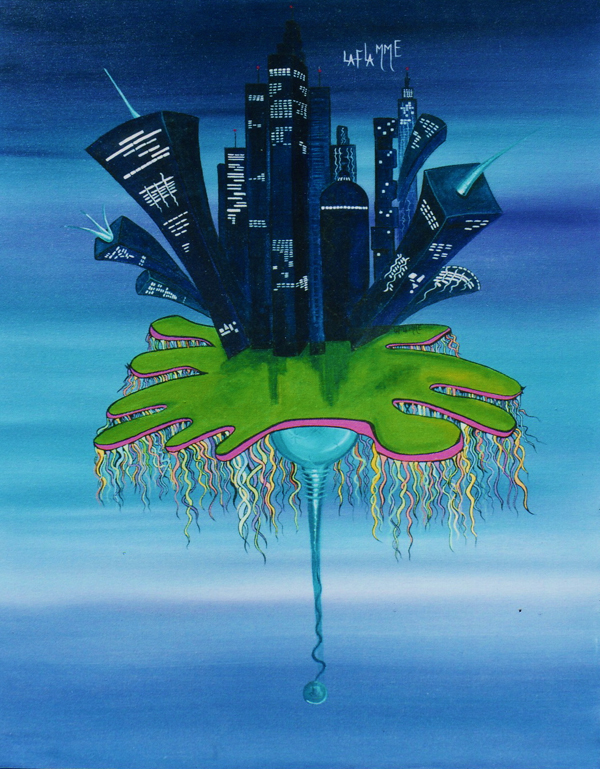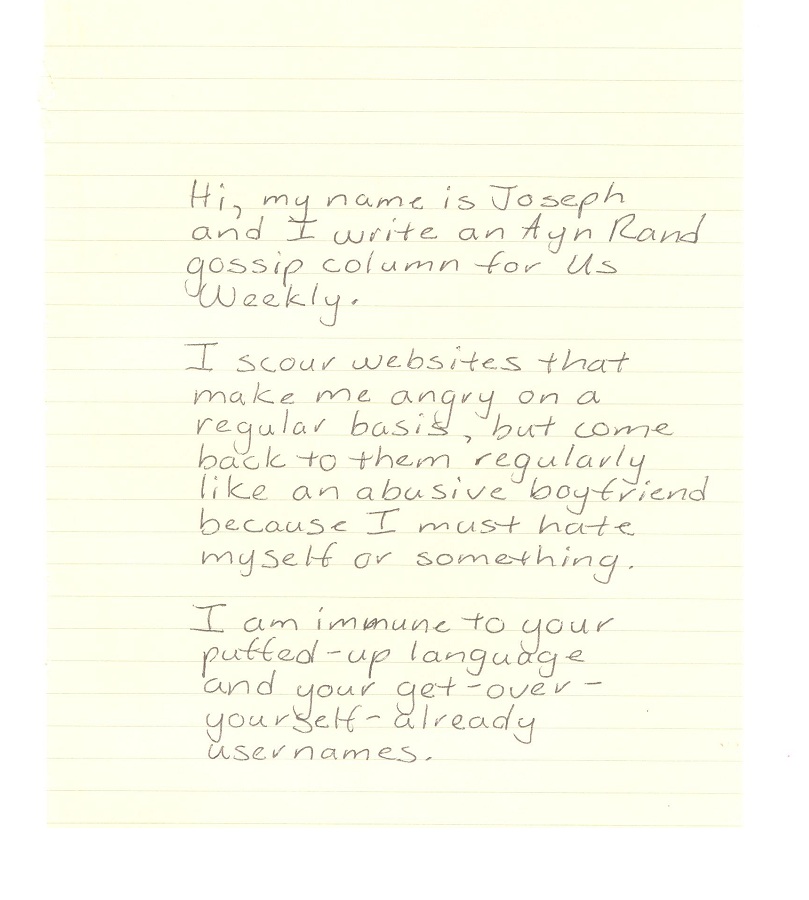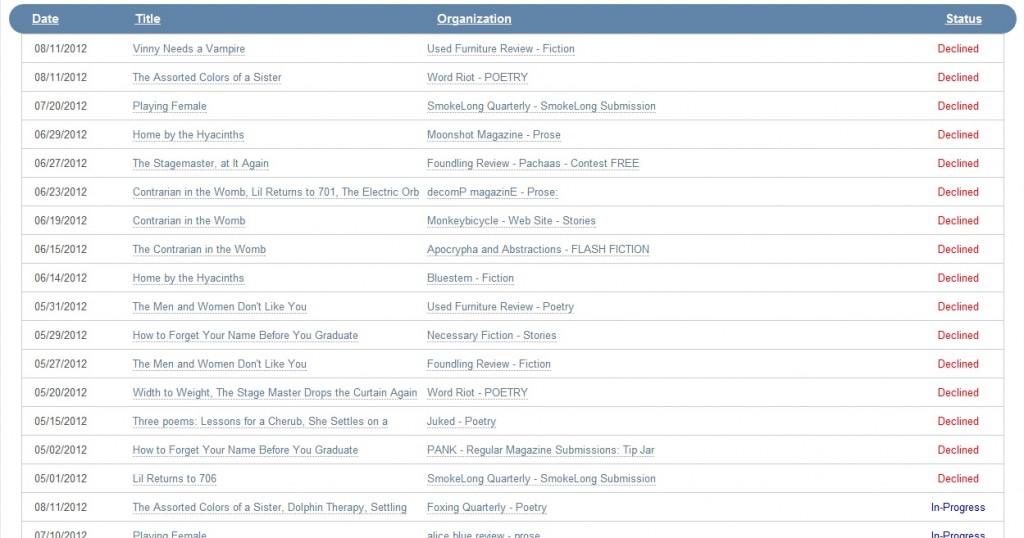 Books:
I Kill Giants by Joe Kelly and J.M. Ken Niimura
Never Let Me Go by Kazuo Ishiguro
Who's Afraid of Virginia Woolf? by Edward Albee
Demian by Hermann Hesse
Mysterious Skin by Scott Heim
Zazen by Vanessa Veselka
The Writing of Fiction by Edith Wharton
The Dream of a Common Language by Adrienne Rich
If on a winter's night a traveler by Italo Calvino
4.48 Psychosis by Sarah Kane
Einstein's Dreams by Alan Lightman
Films:
Barton Fink
Leon: the Professional
Masculin, Feminin
Une Femme est une Femme
Mary and Max
Amarcord
8 1/2
Melancholia
Public Speaking
All About Eve
Citizen Kane
Kiki's Delivery Service
Brave
Norwegian Wood
Grey Gardens
Shame
Whatever Happened to Baby Jane?
The Secret World of Arrietty
The Borrowers
The Hunger Games
Misery
The Perks of Being a Wallflower
Submarine
Paradise Now
We Need to Talk About Kevin
Clueless
Moonrise Kingdom
Music:
"Oblivion" and "Genesis" by Grimes
"Every Single Night" by Fiona Apple
"Teen Idle" and "Oh No" by Marina and the Diamonds
"Soft as Chalk" by Joanna Newsom
"Catgroove" and "Booty Swing" by Parov Stelar
"Je Veux" by Zaz
"24" by Jem
"Air War" by Crystal Castles
"Strict Machine" by Goldfrapp
"Obedear" by Purity Ring
"Old Friend" by Sea Wolf
"Gallows" by CocoRosie
"These Days" by Nico
"Turn the Wolves" and "Halo" by Lotte Kestner
"Rid of Me" by PJ Harvey
"Human Behaviour" by Bjork
"Into Black" by Blouse
"Sunshine" by Little Dragon
Misc.:
750words
Duotrope and Submittable
My 8tracks, always
Going back to paper and letters and writing in little brown notebooks
90s reminiscing: point-and-click adventure games, Roller Coaster Tycoon, Where in the World is Carmen Sandiego?, Sakura Gelly Roll pens
Pumpkin pancakes
Anxiety workbooks
Nathaniel Branden's "scandalous" relationship with Ayn Rand
Watching Divorce Court after school with my sister
Writing Spaces
Bright Wall, Dark Room
ReadLearnWrite
Underground NY Public Library
Kickstarter indie projects
Feminism, gaming culture, and Anita Sarkeesian
The Prisoner